Laatste successtories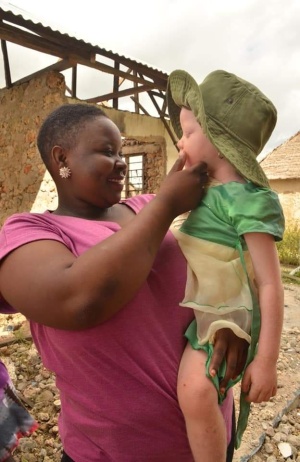 Sponsorship Successtory - 10
Hoe Janet Kadide zich ontwikkelde van timide Mavo meisje tot een jonge vrouw, die zich inzet voor de ontplooing van minderbedeelde meisjes in Kenia….
I am Janet Kadide, an orphan, schooled through the support of Verkaart Foundation.

As a little girl I did not have much hope for the future due to negative cultural attitudes,traditions and poverty.Till the time I got help from Verkaart Foundation I knew my life was never going to be the same again
I went to Kwale girls with a big hope,very focused and hard work.
After my 0 level I decided to pursue a certificate in sign language and sign language interpretation. The love for community work made me go back to class and I studied social work and community development. Currently I am not permanently employed but a volunteer at the National council for persons with disabilities - Kwale offices.
I get small contracts from the county government and my life has really changed.

I am now planning to start a project which I named: I STAND WITH GIRLS TUNAWEZA. TUNAWEZA is a Swahili name meaning WE CAN.
This project will be focusing on motivational speaking to the young girls and also helping them with sanitary towels. This will make them realise their potential and achieve their dreams.