Laatste successtories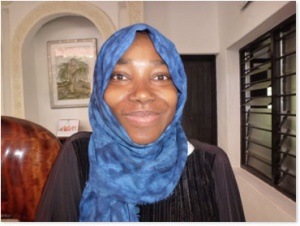 Sponsorship Successtory - 8
I am Binti Almazi 23 year. Currently working at Diani Sea Resort. I work as an accounts clerk after graduating from Moi University with a Bachelors Degree in Business Management. Where I managed to get a second class honours upper division.
After my primary education I had the same dream each and every candidate had of joining a good secondary school.

Despite performing very well with 356 marks achieving my dream was quite a problem. Thanks to the Verkaart Development Team which gave hope to this orphan girl. I got sponsorships from the Verkaart Foundation project and I was able to complete my secondary education at Kwale Girls High School where I scored a mean grade of B. I take this opportunity to thank the team for the good work they did and still doing. Here I was with my B needed to go to university.

My guardian had no choice but take loans to finance my study, even though we did not know how we would repay it back. I started small business in order to cater for my accommodation and repay my loan.
The country government of Kwale on the other hand played a big role in my education. Through the bursary allocations I was able to get some fee and due to my state they where so considerate that I could receive bursary with good amounts and no peanuts.

I went through all ups and downs but never gave up and there I was. It was tough but I had to struggle as I wanted a brighter future ahead.

I take this opportunity to thank all those who contributed to this successful story of mine.