Laatste nieuws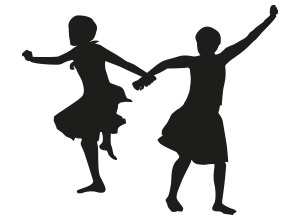 Van kansarm meisje naar een zelfstandige en zelfbewuste vrouw
I am Everline Kawira and I am born in a family of 5 children. I have my parents but they are very poor in terms of earning. I survived finish my class eight exams primary school in a hopeless mode since I didn't have a light to my future. I would not be able to join my secondary education. My home village is Kilibasi in Kwale county.
One day was the best in my life because my mother heart of the Verkaart Foundation. So i saw

light for my future. I became a sponsor girl and start on the Frans Jozef school in Kwale county.
The school is very nice and i had 3 meals a day and a bed and good teaching. It is trough my
sponsors, that i made my journey in secondary school easy. The most surprise was that my
sponsors visit me more times in Kenya. I was the happiest girl in the world. I greatly appreciate
their support and the Verkaart Foundation is very important in my life. I finished the Frans Jozef
school. They where very good for me because trough there advices and guidance. I did my study
for 4 years and finished in a high level C+.
I study on the Masaai Mara University for teacher it is far away and i have a hostel near the
university. I will make it and hope that i am a rol model for many qirls. Because it is very important
for a woman to have good education. What i like to tell to everybody ensure you follow your
teachers advice and also the advice given by the Verkaart Foundation and do not take them for
granted. There advice is very Important.
Thanks to all sponsors of Verkaart. I am very happy.
Everline
LIVE LONG VERKAART AND MY SPONSORS


| | | |
| --- | --- | --- |
| | | |
| 1e jaar Frans Jozef School 2016 | | 1e jaar hostel University Masaai Mara 2020 |